Have you been in an accident, wrecked your car or truck?
Do you have a car or truck, that's ready for the scrap yard?
NO PROBLEM
Car Wreckers Liverpool  is the place to call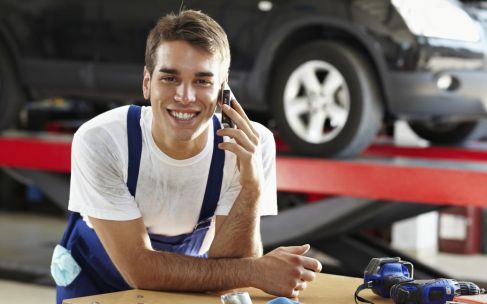 Most people have no idea how or whom to call to get rid of an old vehicle that no longer runs and is taking up useful space in the driveway or in your yard. It's worth calling Car Wreckers Liverpool to pick it up and put a little extra spending money in your pocket. we buy all used trucks, cars, SUV's, vans or even buses. NSW wreckers would sure be interested. Bring your used truck, car, SUV or van to us and we guarantee we'll buy it from you. If you can't drive it in for some reason lets make arrangements to pick it up or have it towed away for you. When it comes to the used automobile Car Wreckers Liverpool is ready to talk anytime, just give us a call.
Car Removal Liverpool NSW
Do you need our car removal service? Do you have a junk car crowding the space in your driveway? Are you wasting insurance money on a car that doesn't run anymore? Fill in our short car removal request form and get rid of your scrap car today!
Car Removal Steps
Fill in our short car removal request form
Wait for our call to set up a removal time with you
We take the unwanted vehicle off your hands
What Does Car Removal Cost in Liverpool Sydney?
Nothing! We will arrange for removal of your junk car, scrap car, truck, unwanted vehicle, missing-title car, or vehicle that has been badly damaged in an accident, absolutely FREE OF CHARGE. Not only that, we offer a wide range of rewards to retire your vehicle. Ask about our cash for cars program!
What Cash for Car Wreckers Liverpool Buy?
Not only does NSW wreckers PAY to dispose of and recycle your unwanted natural end-of-life vehicle(s), we also pay up to $9000 (IN CASH) for vehicles that are not end-of-life (premature end of life).
How can you tell if your vehicle is End-Of-Life or Not?
If your vehicle is less than 10 years old (call for details)
Vehicle Runs, Drives, and is in Great Working Order.
If your vehicle is relatively new, but unusable due to an accident or major mechanical failure. Example: A 2005 Any Make, Any Model vehicle that will not pass RMS inspections due to rust issues or other safety related issues would then be deemed "End-Of-Life" these vehicles will be deemed End-Of-Life because their highest value for resale would still be lower than the total cost of repairs they require.
Do I Need the Vehicle Registration Papers?
Majority of the time, we will request the vehicle registration papers and your signature to indicate a transfer of ownership. If you do not have the registration papers or you are not the owner of the vehicle, usually NSW wreckers will accept photo ID and a written note granting permission for the vehicle's removal.
TOP 8 Reasons to Choose Car Wreckers Liverpool
We are a Licensed & Insured Company.
Our Tow Truck Operators are Well Trained, Knowledgeable.
 FREE towing. 
Remove most vehicles within 24 hrs.
Arrange appointment times at customer convenience.
Tow away any vehicle, anywhere in Sydney metro.     (Underground parking garages, muddy fields, seized wheels, missing wheels, smashed vehicles etc.).
We cover most of Sydney and surrounding towns: Blacktown, Campbelltown, Parramatta, Penrith, Richmond, Baulkham Hills.