We specialize in super charge batteries for all car makes and models. Get your Battery at Discount Price

We stock a full  range of automotive, motorcycle, scooter, truck, 4 wheel drive, deep cycle and boat batteries plus a full range of used car batteries from as little as $40+. Come and see us for friendly and personal service. We also offer free battery fitting, testing, electrical system checking. Old battery recycling and a scrap battery collection service.
Second Hand Car Batteries Sydney are car wreckers specialists providing NSW residents with our quality range of high performance second hand car batteries at the best prices available. Our guaranteed service is matched by our outstanding door to door delivery and installation allowing you to get back on the road faster than ever before.
The average life expectancy of a car battery is 4 to 6 years. Good driving habits can prolong the life of your car battery and help to prevent vehicle breakdown.
Why Don't you Try Used Car Batteries Instead
At Second Hand Car Batteries Sydney, we offer a wide range of car, van and 4×4 batteries across our network of Sydney wrecking yards at competitive prices. What's more, we offer FREE battery fitting when you book online.
We don't stock low quality, low cold cranking amp, batteries that won't last very long or provide unstable voltage outputs. This could potentially damage the sensitive electrical components of your car. We don't want to risk giving you an inferior product when it doesn't cost much more for a good battery that's safe and beneficial for your car.
We stock all types of batteries for all types of vehicles. You can rest assured that the battery we provide you will be better for your car because it will have higher specifications. We usually give you a stronger, more durable and higher cranking battery than your existing battery.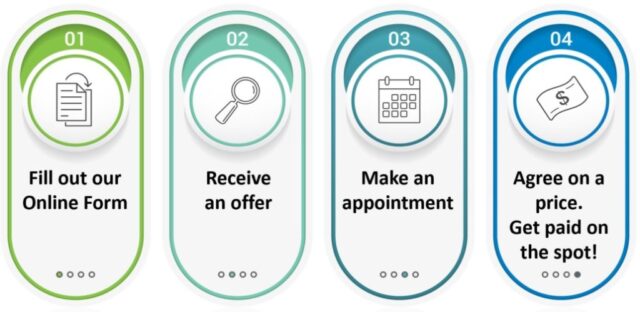 Looking for the right battery at the right price? Step into Second Hand Car Batteries Brisbane for the best prices, service and advice. As a leading supplier of quality batteries in the area, you can count on us to provide an excellent range of car batteries, alongside great customer service. If you have any questions about our products and services, contact us today.
 $160     $50 Small Car Battery
$180      $70 4WD battery
In our modern mobile world, almost everything has a battery – you can get it here.
Shopping from your place with transparency and safety. Second Hand Car Batteries Sydney supply Lead Acid – Wet, AGM, Gel, Hybrid and Dry-cell batteries. We also specialize in Sealed Lead Acid Batteries and Lithium ferrus Phosphate Shorai batteries and many other automotive batteries.
You do not need to worry about breaking the bank. All our car batteries are affordable. But that doesn't mean cheap! We believe in quality – there's no point having affordable if you have to come back after two months, right? We only work with the best auto recyclers to make sure you are back on the road and stay there.
Find your local scrap yard: used car batteries Brisbane, used car batteries Auckland, used car batteries Melbourne.