NSW WRECKERS
SYDNEY FAVOURITE AUTO SALVAGE STORE
It's safe, fast, and easy to sell your car for cash to NSW Wreckers! We are fully licensed auto dismantlers, insured for your safety and peace of mind! Sell your car for cash now! 
Sydney's Favorite Cash for Cars & Wrecking Services
With over 10 Auto Wreckers offices across Australia, there is a convenient location near you. NSW Wreckers can help Sydney residents who want to sell the used or unwanted vehicles. We will tow a wrecked, damaged, used, or scrap car, truck, SUV, or 4×4 for free today. You can even drive it to one of our local yards and get cash for your car faster. Either way, Sydney Auto Wreckers pay you the same day we receive your cash for the car's quote inquiry.
It's safe, fast, and easy to sell your car for cash to NSW Wreckers! We are fully licensed auto dismantlers, insured for your safety and peace of mind! Sell your car for cash now! 0477 786 766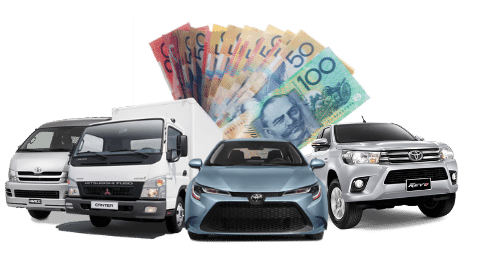 Looking for an Auto Wreckers company that's reputable and customer oriented?
Is your vehicle over 10 years old?
Will your vehicle cost you more to repair than what it is worth?
Is your vehicle currently not running?
Has your car accumulated more than an average of 15,000 Ks for every year the vehicle has been on the road?
Will your vehicle not pass NSW RW (Road Worthy) certification test?
Has your vehicle been parked for over 3 months without being used?
Have you recently upgraded to a new vehicle and have no room available for your old one?
Has your vehicle begun to develop rust spots?
Have you not been able to sell your vehicle privately, or do you simply not have the time to sell your unwanted vehicle?
Do car loans and insurance increase your financial burden?
If you have answered YES to 2 or more of the above questions, our Sydney cash for cars may be able to help you.
NSW wreckers promise a hassle-free experience. We use the latest car towing equipment assuring you swift and same-day removal. If you find a better offer, call us and we will match or beat it. 

Sydney wreckers are a multi-function facility that combine. We get customers from all across the New South Wales region in:
What Sort of Vehicles Auto Wreckers Buy?
We buy bikes, cars, trucks, 4×4's, commercial vans and any motor on wheels. We buy automobiles in any condition, including damaged, dented, broken, junk, scrap, flooded, old, used, NO RW  certificate, or just end-life vehicles.
As leading Auto Wreckers, we buy all major automotive brands like Holden, Toyota, Audi, Subaru, Volvo, Honda, Fiat, Land Rover, BMW, Mazda, Jeep, Nissan, Ford, Volkswagen, Hyundai, Suzuki, Mercedes Benz, Mitsubishi, Kia, Peugeot and Renault (2000-2023) etc.
NSW Auto Wreckers are the guys to assist you in finding that missing car part you have been looking for?
NSW Wreckers can save you a lot of money with quality used auto parts. As a leading cash for cars company, we offer a variety of services including paying cash for used cars as well as scrap vehicles ( cars, vans, suvs, and trucks). If you need second-hand car parts for your vehicle, you need Auto Wreckers Sydney. All parts exceed our high levels of quality control and offer a significant saving over buying a new car part. For more information or to check the availability of a part, visit our second-hand car parts Sydney page.
NSW Wreckers in Sydney is a trusted source of reconditioned and recycled spare auto parts. We have a fantastic range of car parts, all inspected, cleaned, and brought back to as-new condition. We have a wide range of Japanese and European recycled parts such as transmissions, bumpers, Wheels, doors, car batteries, headlights, radiators, spoilers, wing mirrors and alternators.
Find Our Australia and NZ business partners: Brisbane car wreckers, New Zealand car wreckers.