What do you need to know before you sell your Audi to NSW wreckers?
You may be left asking: 'who will buy my Audi in Sydney?' or 'how can I sell my Audi for the best possible price online?' – This is where Sydney auto wreckers comes in. With a growing number of cash for cars and online car buying website popping up, it's hard to know who you can really trust – until now.
Today, in 2016-2017, selling your Audi is easy, considered it is one of the 'German Big Three' luxury car makers, alongside BMW and Mercedes-Benz. Not only that, Audi is also one of the top three best-selling luxury car manufacturers in the world. Knowing this, you can rest assured that when you sell your Audi with Audi Wreckers Sydney, you'll get the best possible price.
Sell your Audi for the best price in Sydney
Whether you own a hatchback, SUV, sedan, sell your car quick when you enter your Audi registration number into the form above. Then, click free quote button and follow the step by step process to receive your free instant online offer.
Once you've submitted your registration details, our system will pull up a price based on the make, model and mileage of your car. Whether you're looking to shift your old Audi A3, A4, A8 or TT, we will buy any model as soon as the very same day.
If you're driving something pretty special, like the R8 or the RS7, a member of the Audi Wreckers Sydney team will run a tailored valuation to ensure you get the fairest and the very best offer for your Audi. If all checks out, the cash for your vehicle will be processed same day of the purchase.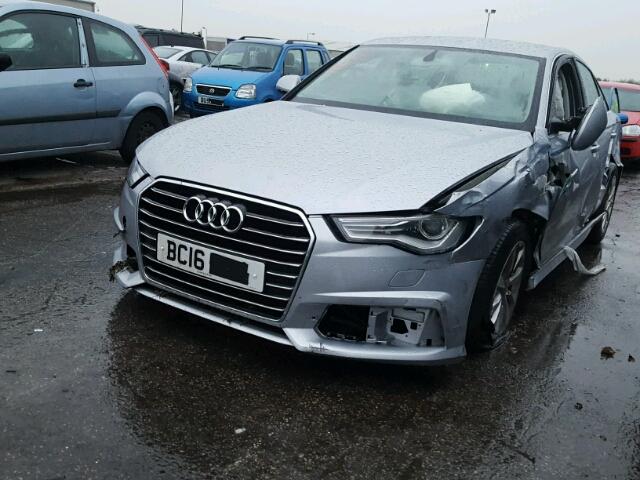 Benefit of Sell Your Audi to Audi Wreckers Sydney
No middle man – bought personally by me – Andy
No instant Valuation: Your Audi is personally valued!
Audi specialist only valuing Audi's
Price quoted is the price paid, unlike some car buyers!
Collected from your home or place of work
Same day cash payment with no extra charge to you
All cars need to be maintained and worn parts replaced. NSW wrecker is a hub for Audi parts, making stock from breaker yards all over the Australia easily accessible. Find a wide range of used, reconditioned and new Audi car parts at affordable prices at Audi Wreckers Sydney. We are confident that the savings you can make with us will beat the main dealers because we specialize in locating Audi spares at low prices. Start your search for Audi parts online now by picking a car make from the list category below.
100, 200, 80, 90, A1, A1 Sportback, A2, A3, A3 Cabriolet, A3 E-Tron Sportback
A4, A4 AllRoad, A4 Cabriolet, A5 Cabriolet, A5 Coupe, A5 Sportback, A6 Allroad
A7 Sportback, A8, Cabriolet, Q3, Q5, Q7, R8, R8 Spyder, RS Q3, RS TT Roadster
RS3 Sportback, RS4, RS4 Cabriolet, RS5 Cabriolet, RS6, RS7, S1 Sportback, S3
S3 Cabriolet, S3 Sportback, S4, S4 Cabriolet, S5 Cabriolet, S5 Sportback, S6, S7
S8, SQ5, TT Coupe, TT Roadster, TTS Coupe, TTS Roadster, V8
Car parts from Audi breakers
We stock literally volumes of Audi performance car parts ready to provide you with the part you're looking for. Our network of breakers is brimming with fully guaranteed stock. We also have the largest Australia backed up network of Audi Breakers (Brisbane Audi wreckers, Melbourne Audi wreckers). Our network of dismantler's have yards full of Audi spares to ensure you will always find what you're looking for at the best price.
Models supplied
We deal in parts for all Audi models and sell at the most amazing prices. Some of the models we hold millions of parts for are the A3, A4, A6, Quattro, TT, Roadster, Avant and loads more.
Our Sydney online warehouses
All the used Audi parts we stock through our system are 100% guaranteed which means we can offer you unrivaled service as one of our valued customers. We have a whole range of second hand tyres, used car batteries and all other spares that will totally satisfy your need. These can all be found with us online now!!
For more helpful information, please visit the Audi website.
Our part delivery information and times
To make sure you receive your part on time Audi Wreckers Sydney can assist with delivery services( cost of freight is on the customer expense) ensuring your parts are with you on the agreed time specified at the point of purchase. Next working day delivery is available for all Audi parts. We do deliver parts Australia wide.
NSW wreckers deal with all car brands like Mazda, Nissan, Ford, Toyota Hiace, Holden, Honda, Kia, Mitsubishi and Isuzu etc.