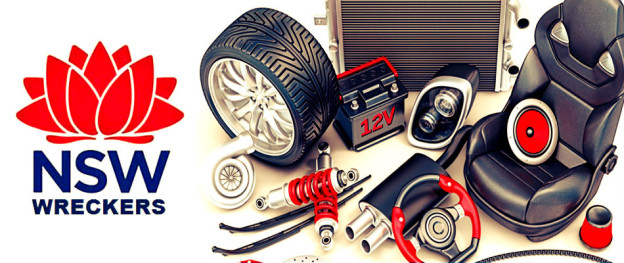 At Used Car Parts Sydney, we proudly supply almost any used car parts for any vehicle – and to anywhere in Australia! We boast a growing used car parts department that currently stocks over 80,000 guaranteed recycled car parts.
Don't waste endless hours visiting wreckers' yards in Sydney. All our auto dismantlers in Sydney, offer fully guaranteed used car parts and spares, with Next Day Nationwide Delivery Services across Australia.
All of our Used Car Parts Sydney are cleaned, tested, and covered by our 30-day guarantee. This simply provides customers with peace of mind when fitting used engines or any other car parts to either their own vehicles or damage-repairable vehicles that you may purchase from our one of our wrecking yard in Fairfield.
USED CAR PARTS RECYCLERS IN SYDNEY
LOWEST PRICES DAILY – GET THE QUALITY SECOND-HAND AUTO PARTS
We currently house over 1,500 salvage cars suitable for car parts breaking, ranging from 1990 Hilux to 2020 Civic.
Our inventory mostly includes everything, for example- Automatic and manual transmissions, engines, radiators, Bumper, Battery, Hood, Window glass, body, tire and wheels etc.
LandRover wreckers, Isuzu wreckers, BMW wreckers, Toyota wreckers, Honda wreckers, Nissan wreckers, Subaru wreckers, Holden wreckers, Mitsubishi wreckers, Ford wreckers, Suzuki wreckers, Mazda wreckers, Audi wreckers, Volkswagen wreckers, etc.
If you would like to enquire about our used vehicle parts simply choose one of the following two options:
Phone our used car parts sales team directly on 0281025909, or
Complete and e-mail the Inquiry Form.
If you are in a hurry for a particular recycled car part then why not take advantage of our same-day/next-day parts delivery service. We distribute items locally using our own fleet of vans and nationally via courier.
Why Choosing Used Car Parts Sydney?
Vehicle owners who know their way under a car bonnet may consider used car parts as a cost-effective solution to restoring their car(s) back to roadworthy condition. Purchasing a quality used car part makes economic sense if you are looking to repair either your own vehicle or salvage auction vehicles, instead of paying full price for a new part from a main dealer.
We come recommended by a wide range of existing and expanding clientele across Sydney and the New South Wales.
Our range of high quality stock includes tyres, wheel bearings and hubs, car audio equipment, number plates, accessories, car body parts and much more.
Note: please ensure that you have the registration of your vehicle available. This will ensure we can search our stock by code and supply you with spare parts that are compatible with your car.
The most common vehicles we carry parts for:
| | |
| --- | --- |
| Daihatsu | Applause, Charade, Delta, Mira and more… |
| Ford | Corsair, Courier, Econovan, Escape, Fairlane, Falcon, Festiva, Fiesta, Focus, Laser, Maxi, Ranger, Spectron, Telstar, Transit and more… |
| Holden | Apollo, Astra, Barina, Caprice, Colorado, Commodore, Cruze, Frontera, Jackaroo, Rodeo, Statesman, Vectra and more… |
| Honda | Accord, Civic, CRV, Prelude, Fit and more… |
| Hyundai | Accent, Elantra, Excel, Getz, I30, iLoad, iMax, Lantra, Santa Fe, Sonata, Tucson and more… |
| Kia | Sportage, Carnival, Pregio, Rio and more… |
| Mazda | Mazda2, Mazda3, Bravo, BT-50, CX-7, CX-9, E-Series, Tribute and more… |
| Mitsubishi | Challenger, L300, Lancer, Magna, Mirage, Pajero, Triton, Verada and more… |
| Nissan | 300ZX, Bluebird, Exa, Maxima, Navara, Nomad, Pathfinder, Patrol, Pintara, Pulsar, Skyline, Urvan, Vanette, Xtrail and more… |
| Subaru | Legacy, Forester, Impreza, Leone, Liberty, Outback and more… |
| Suzuki | Jimny, Sierra, Swift, Vitara and more… |
| Toyota | Prius, Aurion, Camry, Corolla, Hiace, Hilux, Landcruiser, Prado, RAV4, Spacia, Tarago, Townace, and more… |
| Others | Audi, BMW, Daewoo, Datsun, Great Wall, Isuzu, Iveco, Jeep, Land Rover, Lexus, Mercedes, Peugeot, Rover, Ssangyong, Volkswagen, Volvo and more… |
We can source and supply any car parts you need: