Find out How Much your Unwanted Mazda Worth in Sydney
When you sell your Mazda to any reliable auto wreckers then, definitely you are doing the best thing. This will not waste your time, unlike privately, through test-drive meetings with strangers. NSW wreckers has simple formula – Call us and schedule the car removal at your comfortable place. That's all what we ask our Aussie customers!! Let's read on the whole process that you need to follow- Must Read: What To Do With Accident Damaged Cars.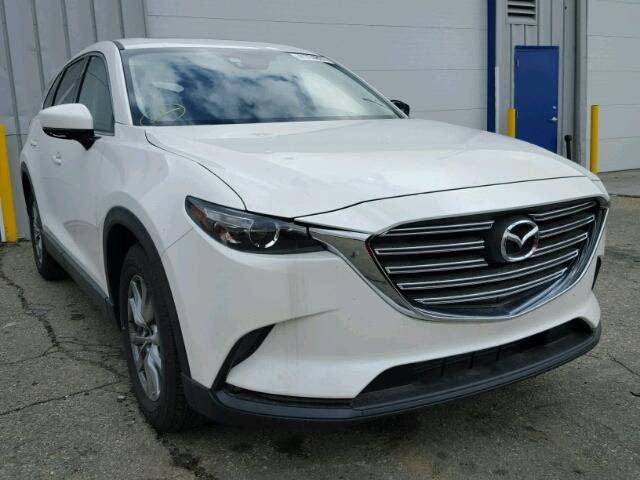 Get Instant Quote-
For availing an instant quote, you can either call us or request an online car valuation on top of our page. Just put down all the reliable information in our form, and we'll get back to you shortly.
Appointment for Towing-
If you like our offer then, we schedule Junk My Mazda Sydney wide. Indeed, don't let yourself perplex in enormous thoughts. You can't get such a deal of top-notch services anywhere.
Get Paid Instantly-
Once we check the documents of ownership verification, we'll pay you cash on the spot. After all, we are a leading Sydney car wreckers company, and that's why we have policies to pay you quickly on the same day.
SELL YOUR MAZDA TO NSW WRECKERS & RECEIVE UP TO $9999 CASH
Getting top dollars for the wrecked Mazda cars is no more complicated in Sydney. The process is quite hassle-free & straightforward. We'll pay you on the spot or credit the amount in your bank account. Apart from this, we also provide free cash for truck removal services anywhere in NSW. The company's vision is to offer a hassle-free & convenient way of selling their Mazda car of any model or condition.
The questions that our team usually ask the scrap Mazda owners-
What is the model or make of your Mazda?
How many years old your Mazda car is?
Is there any accidental history related to your car?
what is the mileage reading?
We Deal in All Models of Mazda Irrespective of Any Condition
Regardless of Scrap, accidental, flood-damaged, or unworthy, we would happy to offer you top dollars for it. Our Junk My Mazda Sydney team knows how to get more value from useless Mazda cars and we put them to some productive use. That's our 100% assurance!! Rather than dumping, you can call us and get valuable cash for it. Request Online Quote Today!!
Mazda Axela , Demio
Sell your Mazda3 Vehicle
Cash for Mazda RX-8
Adelaide Mazda6
Mazda BT50 wreckers
Adelaide Mazda B-Series
Mazda CX-5, RX-7
Top Dollar for Mazda Bongo and many more
Your Local Mazda Car Removals Sydney
NSW wreckers guarantee excellent services and customer satisfaction at all times. We have been serving clients in this industry for more than ten years, and we have mastered every aspect of the sector. We value our customers and everything that we do is always aimed at satisfying the customers. The experience we have is a key asset, and we are always eager to make our clients happy.
Our Junk My Mazda Service in NSW:
To serve you efficiently, we have put together a team of very competent personnel that include technicians and experts in car removal services. These people are highly trained and perfectly understand the demands of the industry. They will be ready to serve you at any time of the day or night, and all that you have to do is to call us, and we shall be delighted to serve you.
Contact Us!!
The whole process is simple & hassle-free. You only need to call us or fill the online form. Thereupon, the job of our team begins and we offer online quotes and then wait for the acceptance from your side. Once you agree upon our quote, we arrange Mazda removal from your place and offer you instant cash in your hand.
Phone Number– 04 0100 9994
Website–

nswwreckers.com.au

Email-id– info@nswwreckers.com.au