Sell Your Skoda – The Scrappers Local Car Breakers & Salvage Yard Sydney
Thinking of scrapping an Skoda or selling your Skoda, we make collection, removal and disposal of any- RW failure, New, Old, Crashed, Engine Problem, End Of Life, Write Off, Abandonded, Damaged Skoda. NSW wreckers in Sydney pay more money/prices for Scrap Skoda Sydney.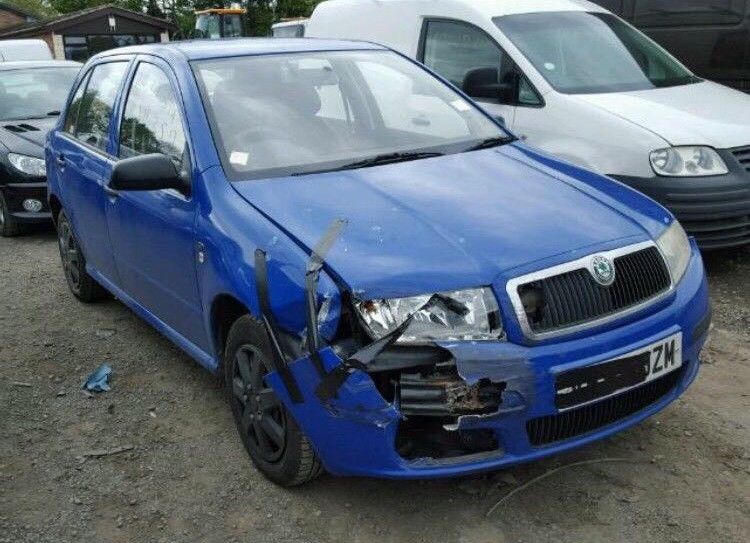 NSW wreckers specialise in End of Life vehicles and are an Authorised auto recycling centre. We stock a wide range of 'off the shelf' used car spares and second hand vehicle parts from all makes of breaking vehicles. This includes used engines and used gearboxes which all come supplied with warranty for your peace of mind.
We pay cash for your Scrap Skoda Sydney on the spot. (from $100 to $9,000)
Although Skoda hasn't had the best reputation in the past, over the past few years, the quality of car that they have created has exceeded expectations. Skoda Octavia and Skoda Fabia have some of the best and most reliable mechanical parts within them; which is why we like to buy them. If you want to sell my Skoda, all you have to do is call the team at The Scrappers today. We are the leaders in the German car breakers market, so selling your Skoda to us is the best decision.
NSW wreckers is a fully licensed car buyer and car wrecker that pays good cash on all unwanted and salvage vehicles. Give us a call for a cash offer that we guarantee will be worth the call.
Call us at 04 0100 9994
Skoda Cars Removal Sydney Wide
Scrap Skoda Sydney buys Skoda vehicles of every model and every condition. Unlike other car removal companies, we aren't just interested in the Skodas that we can turn around and sell quickly. Or, ones that we can recycle for their high demand parts. We buy all types and conditions of Skoda vehicles:
Rapid Spaceback, Octavia, Octavia RS, Octavia Scout 4×4, Octavia Wagon, Octavia RS Wagon, Yeti, Yeti Outdoor, Superb, Superb Wagon, Fabia Ambition, Fabia Monte Carlo, Fabia RS, Fabia Wagon, Fabia RS Wagon.
If you accept our instant cash offer:
1. Let us know when you would like us to remove your unwanted or salvage Skoda vehicle.
2. Gather your title of ownership to the vehicle and your photo ID.
3. Sign the paperwork that we provide when we arrive to perform your free car removal and count the cash we put in your hand.
We will need to do a quick inspection of the vehicle before we have you sign the papers. Our inspections take about five to 10 minutes. Our car removal specialist can remove entire car collection.
Skoda Second Hand Auto Parts At Affordable Prices
With a wide variety of vehicles currently being broken down through our dismantling service, you have a vast array of used spare car parts at your disposal.
Scrap Skoda Sydney are a team of car breakers capable of providing you with a wide variety of new and used vehicle parts. Discover for yourself how our family-owned-and-operated business delivers a personal service like no other.
As leading German car breakers in Sydney, we specialise in  BMW wreckers, Audi wreckers, Volkswagen wreckers, Mercedes wreckers and other models., meaning that we will buy whichever model you have in any condition, or any age. So all you have to is give us a call today on 04 0100 9994 or fill in the online form, to sell my Skoda to us. Or call the parts line, option 1 to buy used Skoda parts at a low price today.